Primary Logo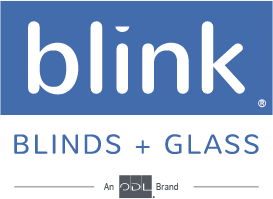 Blink is a bright, friendly, and optimistic brand and the logo typemark should reflect this in a unique and easily recognizable way. This vertical blue logo is the primary Blink logo. If the primary logo is determined to be inappropriate, alternative logo designs may be employed based on considerations such as color, printing specifications, and maintaining balance and consistency in the images.
The Blink logo uses three colors: Blink blue, gray, and white. The logo should primarily be used on a white background, which provides the most clarity. In cases where the blue logo is not appropriate, the gray or white logo can be used.
Blink Font Type: Arial Rounded
Blinds + Glass Font Type: Oxygen
Alternative Logo
Logo + Lockup
In instances where Blink wants to be a part of a logo lock-up with another brand, certain standards must be maintained.
The two logos should:
Always be separated with a dividing line

Spaced appropriately

Other logo in lock-up should be a similar size to the Blink logo

In a vertical lock-up, Blink should be on top of the partner logo. In a horizontal lock-up, Blink should be to the left of the partner logo.

Logo placement should be agreed upon by both brands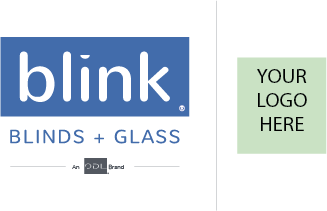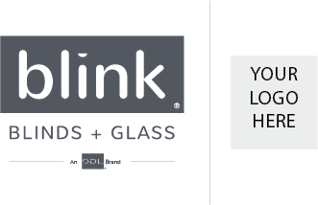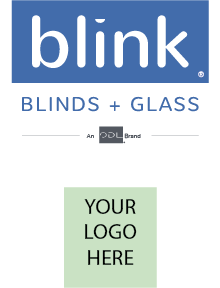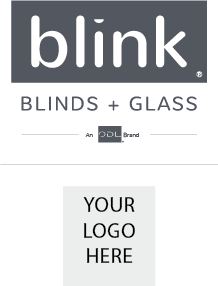 Clearance and Sizing
White space should be maximized
whenever possible.

The minimum clearance around the logo is represented by the height and width of the first 'b' in Blink.

The Blink logo may only be reduced to a certain size. Legibility should always be the priority and enforcing this minimum will ensure this standard.
Minimum size -40 px height on screen | .5 inches height in print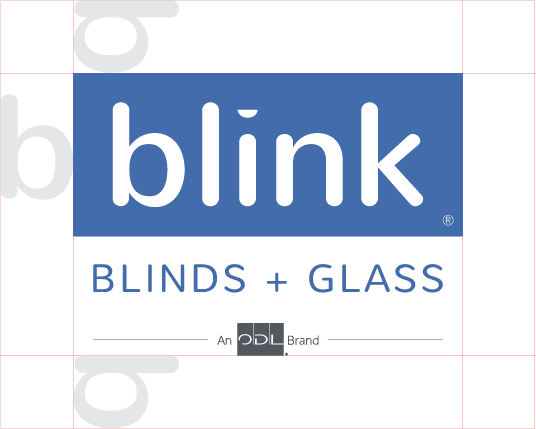 Alternative Backgrounds
The logo should typically be used on a white background. This ensures legibility and clarity. In circumstances where the white background does not fit, use a background or photo that provides the best contrast with the logo and refer to the following guidelines:
1. Use the reversed white logo on dark photos or backgrounds
2 Use the dark gray or blue logo on lighter backgrounds or photos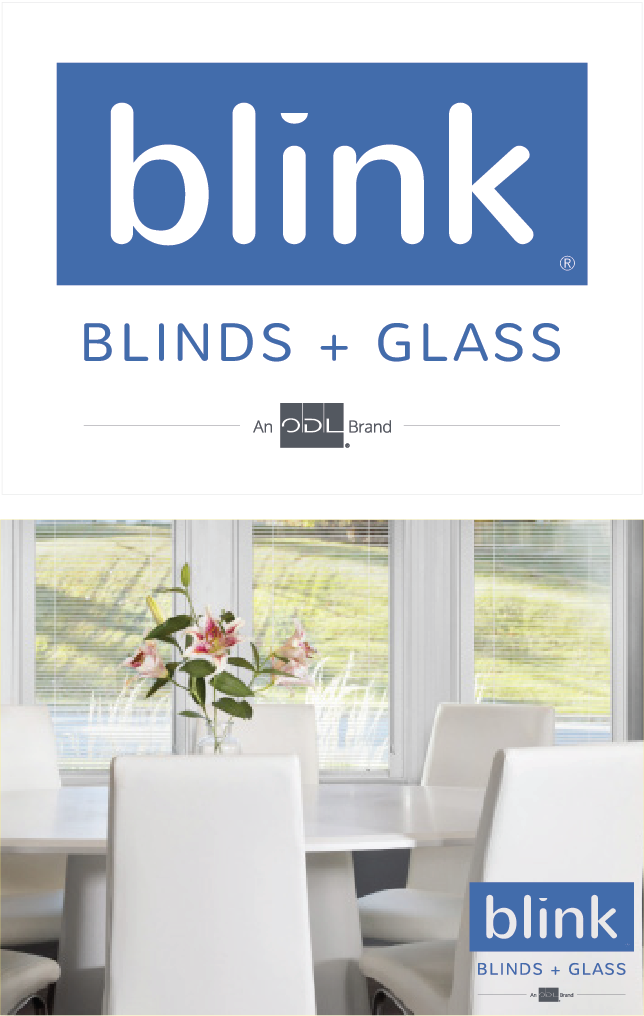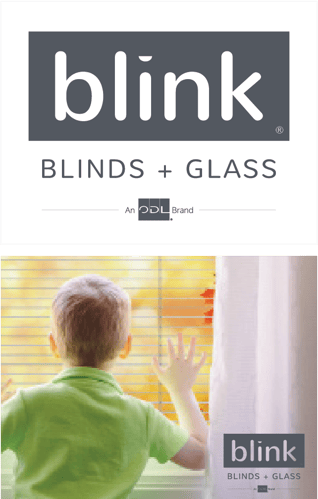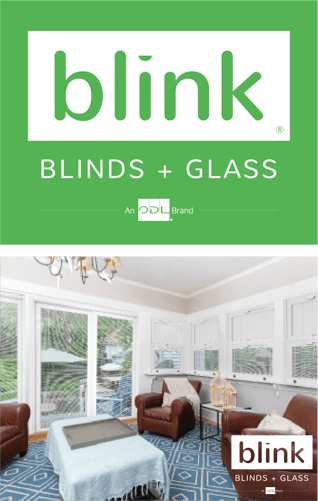 Improper Usage
The logo should typically be used on a white background. This ensures legibility and clarity. In circumstances where the white background does not fit, use a background or photo that provides the best contrast with the logo and refer to the following guidelines:
1. Use the reversed white logo on dark photos or backgrounds
2 Use the dark gray or blue logo on lighter backgrounds or photos
Don't: Change the Color from other than the approved colors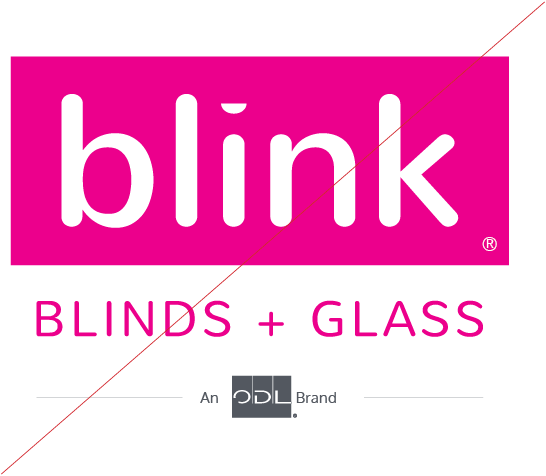 Don't: Change the ratio, stretch, modify or alter the proportions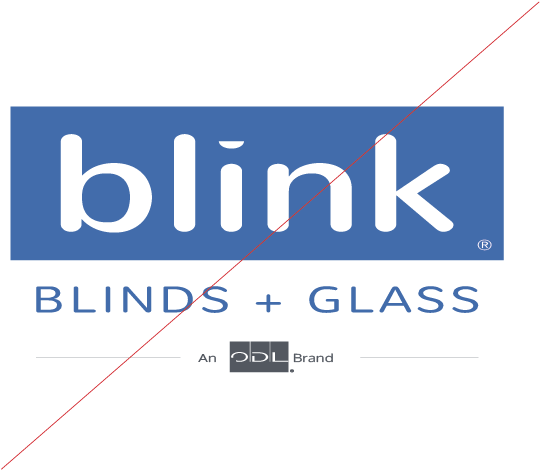 Don't: Change, replace or alter marks in any way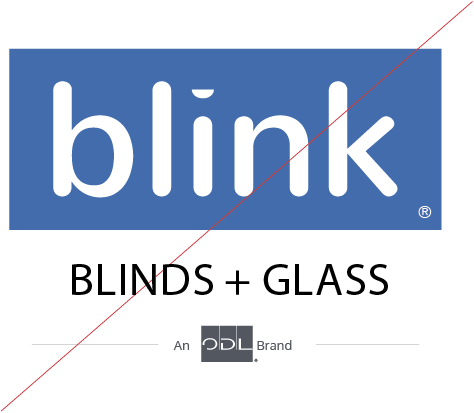 Don't: Surround or overlay the mark with a pattern or busy design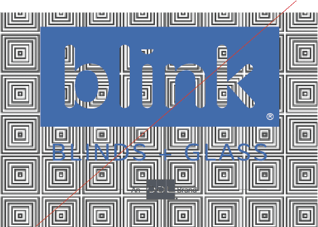 Don't: Rotate the mark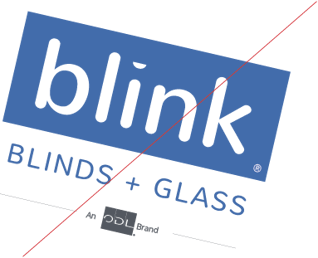 Don't: Add graphics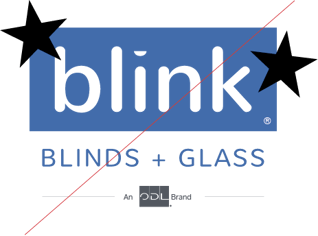 Blink Entry Doorglass Logo