Apparel
Corporate apparel is created frequently at ODL. Corporate apparel is often provided to our sales staff, to employees who represent the brand at events such as tradeshows, or even as gifts to employees or customers. Use the ODL logo in a manner which is consistent with the guidelines set in this manual. Correct usage of the ODL logo keeps it recognizable and creates long-term value.
The ODL logo can be screen printed or embroidered at the suggested sizes.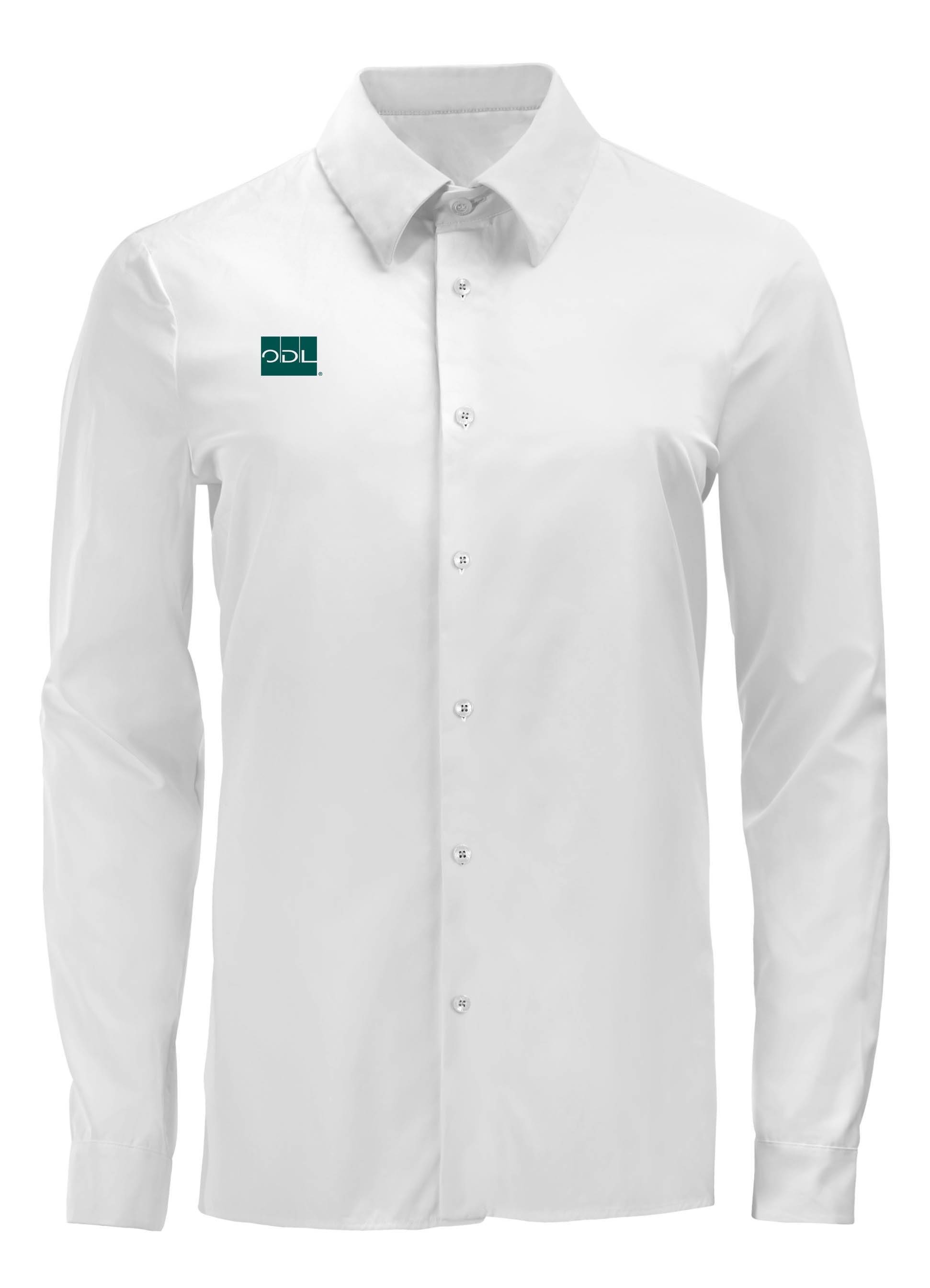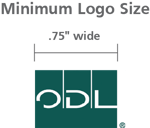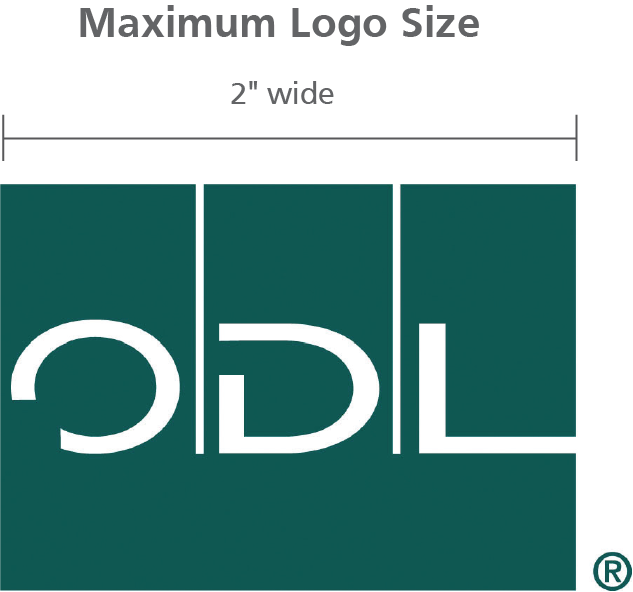 Merchandise
When creating merchandise, use the ODL logo at the suggested sizes. When creating very small merchandise, such as pens, the ODL logo can be reproduced at a smaller size on a case-by-case basis, as long as it remains legible.