Today's modern homeowner appreciates the different architectural influences that go into their home design. Honoring those influences and highlighting the unique features of different architectural styles is a great way to impress your customers and provide additional value to them during the building process.
One way that you can incorporate architectural style into a home design is with the decorative doorglass pattern and light configuration you choose. The front door can help create a visual first impression of what the interior of the home will look like, making it an important piece in the overall architecture and design of the house. Let's take a look at some of the different architectural styles that are popular with homeowners and how the endless configurability of Spotlights® doorglass can play into those styles.
Why is it Important to Highlight Architectural Styles?
The architectural style of a home is often one of the first things a homeowner will look at when purchasing a house. Different styles resonate with customers for different reasons, whether it be childhood nostalgia or personal taste and preference. If you can highlight the architectural style of a home through different elements, it helps the homeowner connect to their new house and feel a sense of pride for the design.
The Impact of Doorglass on Architecture
The front entryway of a home provides visitors with an idea of what the home will represent. Doorglass plays a big role in the interpretation of a home's design. Different patterns and layouts of glass will connect visitors with their understanding of architectural styles and prepare them for what can be found in other areas of the home.
For example, a Tudor-style door with dark wood and intricate metal work will lead a visitor to assume the interior carries on that style. The visitor would be surprised if the home was bright and modern and didn't match the style of the front door. When designing and building a home, the connection between doorglass and architecture is closely linked and needs to be considered with regard to the house as a whole.
Popular Architectural Styles
There are many different types of homes and architectural styles, and covering all of them would be impossible. However, there are some styles that are more recognizable to consumers and that have distinct characteristics that help them stand apart. Let's review those architectural designs now.
Victorian
Victorian homes are one of the most distinctive styles of architecture in home design. These intricate houses have an incredible abundance of detail in the exterior trim and often have steep roofs, patterned shingles, bay windows, wooden sides, and large front porches. Victorian homes also come in many different bold colors and have asymmetrical shapes and designs.
Doorglass Design: Clear Low-E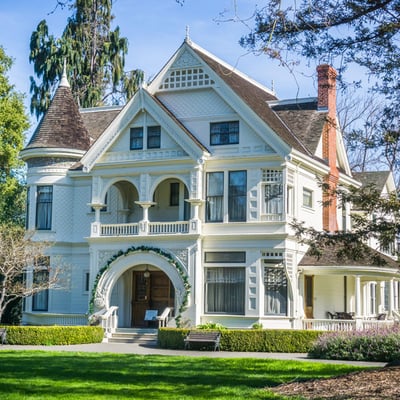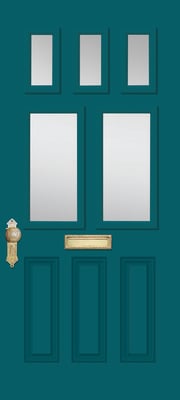 Craftsman
Craftsman homes are an increasingly popular style of home that first came into popularity at the beginning of the 20th century. These homes have detailed woodwork and often have many built-in shelving and seating within the interiors. The exteriors of the homes are recognizable by the low-pitched roofs, exposed rafters, decorative beams, and tapered square columns on the front porch. These homes are often smaller bungalows rather than large family-oriented houses.
Doorglass Design: Chinchilla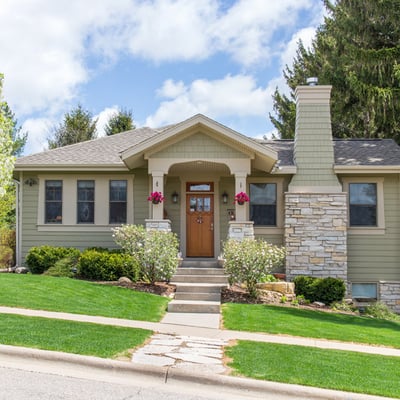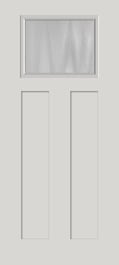 Mid-Century Modern
Mid-century modern homes, as the name suggests, were first conceptualized in the 1950s and 1960s. These houses emphasize large, open spaces and natural light with floor-to-ceiling windows. Mid-century homes use angles, sharp corners, and interesting shapes to make a visual impact from the street and are easily recognizable among other homes.
Doorglass Design: Celebration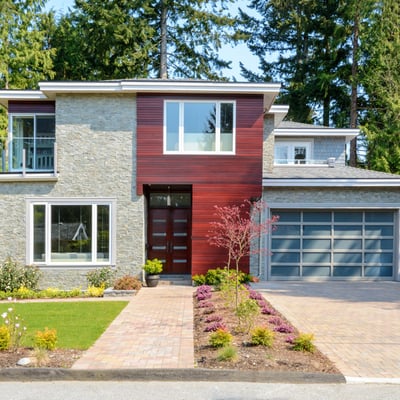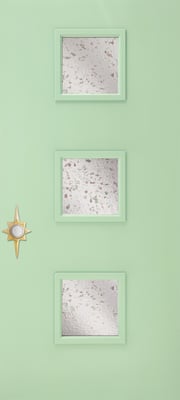 Eclectic
Eclectic homes take inspiration from different historical architectural styles and brings them together with complementary colors and finishes. While the name might suggest that the architecture is sporadic, eclectic homes are actually very harmonious, and use the best elements from other styles in a single, unified design.
Doorglass Design: Rain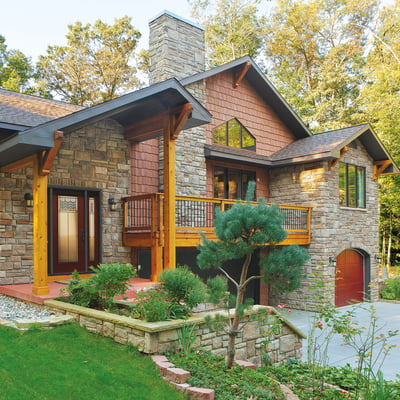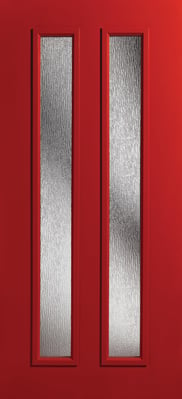 Bringing Glass and Design Together
At first glance, one might not understand the impact that door glass has on the architectural design and style of a home. However, the two are intricately connected. Picking the right doorglass can highlight the unique features of home architecture and prepare new visitors for what the inside of the home will be like.
To learn more about ways you can strengthen the connection between glass and design, check out our Spotlights Collection, where we've curated different glass and door designs to complement common architectural styles to help you bring value to your customers and make your homeowners happy.