Grilles, a hallmark of Arts & Crafts and Craftsman architectural design, elevates any home's look by visually dividing window or door glass into smaller panes using vertical and horizontal bars. Grilles are commonly associated with iconic architects Gustav Stickley and Franklin Lloyd Wright—leading voices in American design.
Today, this timeless feature is not only available to style-savvy designers, builders, and homeowners, but in a practical, beautiful solution: Grilles Between Glass.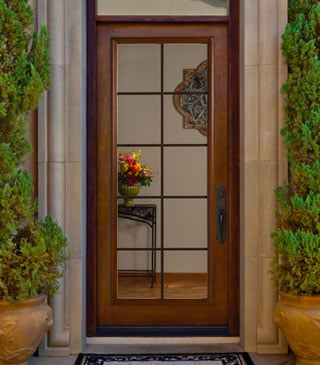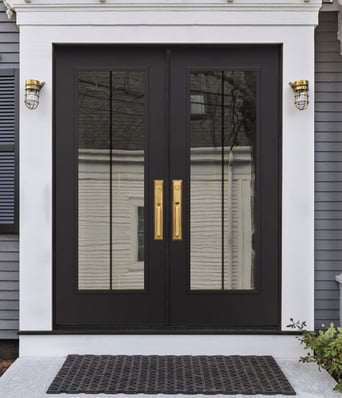 Grilles Between Glass:
Modern Solution
s,
Timeless
Design
At ODL, we believe that builders and homeowners shouldn't have to sacrifice the beauty they want for the function they need. That's why we created our Grilles Between Glass.
Your door is one of the most high-traffic, highly used features in any home. Fine details need to not only look beautiful but be durable as well. Securely sealed between two panes of tempered safety glass, grilles are protected from storms, weathering, and other forces that would normally damage grilles that attach over panes of door glass. Additionally, interior grilles require no maintenance. Instead of spending hours wiping down dust from individual grilles, a simple swipe with a cloth and some glass cleaner leaves your windows sparkling.
One of our most popular grille colors, black, offers a modern take on a mid-century design mainstay.
Black Grilles Between Glass: Beautiful and Practical
Black Grilles Between Glass offer homeowners and builders a contemporary yet timeless take on traditional grilles. Black window treatments and hardware are trending in the home design world; black grilles create a subtle, striking look that stays true to its midcentury modern roots. Plus, adding black grilles are a simple way to update a home's design while increasing its value and curb appeal.
For a classic look, our grilles between glass offering is available in clear glass, energy-efficient Low-E glass and Severe Weather impact-rated glass. Various colors, profiles, and widths of grilles will match any architectural detail in your home. We also offer Grilles Between Glass for transoms and sidelights, so the entire entryway is cohesive, beautiful, and inviting.
Or, if you're looking for a bolder and more design-forward door, our new decorative glass design, Mistify, is available with black grilles between glass.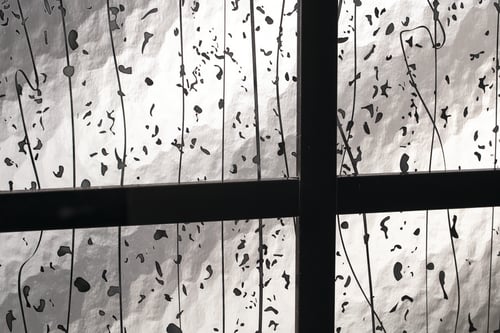 RELATED: Modernizing Your Entryway on a Budget
ODL:

Elevating Home Design, One Door at a Time
At ODL, we have decades of experience crafting door glass that's beautiful, functional, and stands the test of time and style.
Whether your customers are looking for impact glass, the latest textures, or contemporary Grilles Between Glass, we have the right solution for your needs. To learn more, contact us today, or find out where to buy.