Homeowners love luxury touches on their homes, but when working on a multifamily development that type of upgrade can quickly break your budget. Thankfully, there are many luxury items you can add to a multifamily development that can provide a sense of elegance and upscale living whether your audience is young, independent adults, new families or aging downsizers.
1. Green Features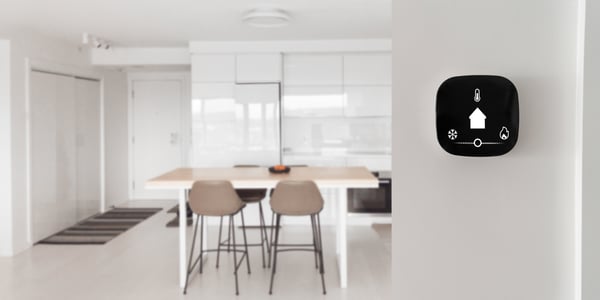 Adding green and eco-friendly features to homes is highly recommended by the National Association of Realtors as they not only improve utility and operations costs for clients, but improve air quality and lighting costs.
Green features can include a wide number of things including renewable energy systems, water conservation landscaping, smart fixtures and capabilities, energy efficient windows and doors, and even exterior features like electric vehicle charging (though, that last one would certainly stretch the budget some.) These features make homes more efficient and do the hard work of regulating temperatures and energy use for homeowners.
Not only are these features good for the environment and end consumer's bills, but they also provide touches of luxury. Homeowners who have technological advancements in the home and green devices are more likely to feel positively about their home environment.

2. Home Wellness
Home wellness refers to healthy indoor environments that are becoming more and more popular among homeowners. Home wellness features are appealing to homeowners as they add another layer to personal health and wellness trends. As well as being healthy for homeowners, home wellness touches also include elements of green and eco-friendly design and modern home architectures.
Home wellness takes on many different forms like layouts and specific rooms, but it's often found in the materials used for building. Things like VOC-free paint, low VOC carpets and carpet pads, air filtration systems, and mechanical ventilation are all ways to include home wellness features in your builds.
Another aspect of home wellness includes adding elements of natural light with interior glass, glass inserts in doors and more windows in architectural designs. Natural light provides numerous health benefits over artificial light such as regulating circadian rhythm and improving mood. It also tends to look much brighter and more welcoming, making other design elements pop.

3. Kitchen Upgrades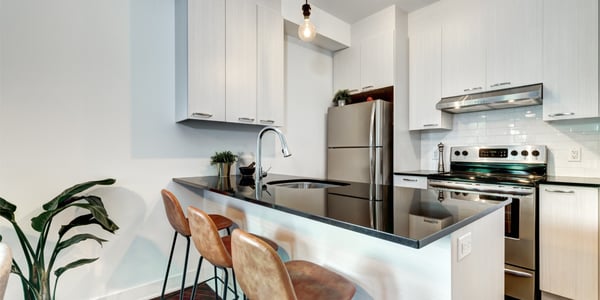 The kitchen continues to be the focal point of home design, a trend that has gained popularity and stays top of mind for prospective buyers. Allocating a budget or finding cost-friendly alternatives to create a luxurious kitchen is a great way to meet the demands of homeowners without going over planned costs.
Tall or even ceiling-height cabinets make homes feel more rich and luxurious, and details like kitchen islands with plumbing and lighting or light strips under cabinets help homes stand out and feel more upgraded than a usual multifamily dwelling.
Picking a few kitchen features that add luxury and a wealthy appearance to a kitchen can go a long way. Even if the entire room doesn't get the luxury upgrade, homeowners will appreciate the small details you add and the upgrades that you pick will pack a punch without going over budget.

4. Updated Finishes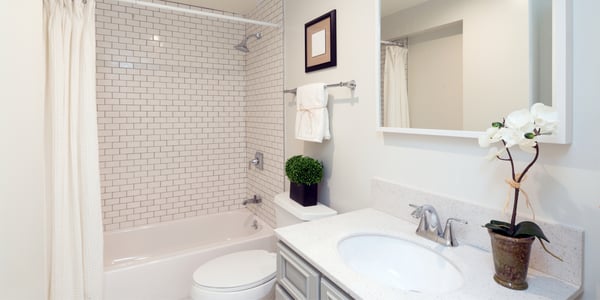 The finishes in a home might seem like small additions, but they can either detract or add to the perceived luxury and value of a home. Updated finishes like wall finishes, ceiling treatments, posts and columns, and lighting fixtures can change the entire feel of a home.
While some finish styles might come and go, there is a consistent luxury look that can be brought into homes or replicated that aren't overly expensive. While some luxury materials might be difficult to obtain or instal, there are replications and similar finishes that can mimic the luxury feel while remaining cost-efficient for builders. Types of luxury finishes include:
Glass and steel accents
Wood or high-quality laminate flooring
Quartz or butcher block countertops
Concrete
Gold or gold-tinted fixtures
Slab backsplashes
Statement chandeliers

5. Door Glass
When a home makes a great first impression from the walk up, it creates a sense of luxury in the entire development and makes homeowners proud of their houses. A home that has a standard door or an unexciting glass design won't allow a home to stand out. Door glass can create a standout moment for visitors and allow homeowners to feel as though their home is a statement among others.
Door glass inserts or enclosed blinds are examples of innovative and different door glass options that will help homeowners in multifamily developments feel a sense of luxury and expense in their homes. The types of door glass you install can also be environmentally friendly and help with lighting control and privacy.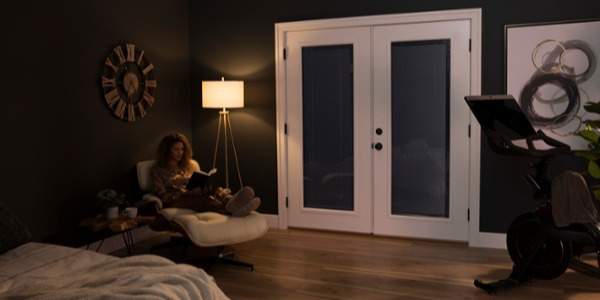 Create Luxury for Less
Not every luxury upgrade in a multifamily development needs to break the bank. There are many luxury touches you can add into home builds that will provide homeowners with a high-end atmosphere that are cost-effective and easy to include.
For more ideas about luxury touches you can get on a budget, visit the ODL catalog to see the energy efficient, privacy, and decorative glass options you can add to your next multifamily development. Check out the pricing on each page when exploring the decorative door glass selections or contact a salesperson for other glass selections ideas that fit your project and budget.