We (unexpectedly) ended up with two full years to plan our booth at NAHB's International Builders' Show (IBS) in 2022 and we made the most of it! Between a brand new booth, fifteen exciting products, a Speaker Series with industry experts and an integrated ODL @ IBS 2022 Digital Experience, there was a lot to manage behind the scenes of this year's show. As the leader of the team coordinating our website and social media presence, I asked Molly Craft, Corporate Communications Specialist, to document her experience as a first-time attendee so we can share what it's like to work an ODL booth. We communicated via Microsoft Teams messages and the occasional hurried call, and here's what she gave me!
Before the Show
Molly's journey started at 7:15 on Monday, February 7 in the Gerald R. Ford International Airport so that she could make it to the convention center in time to help put the finishing touches on the booth. The ODL, Inc. team spent Monday signing off on the setup and taking a lot of the video and photography that we used throughout the show as "live" updates on our social media platforms!
"Our booth was orchestrated wonderfully," said Molly after seeing the full booth for the first time that day. "We were able to showcase our products in a way that painted the picture of how each piece would look in a home."
(By the way, set-up for the show began way back on February 1 when the booth arrived, packed away in crates, at the Orange County Convention Center.)
Day 1: Tuesday, February 8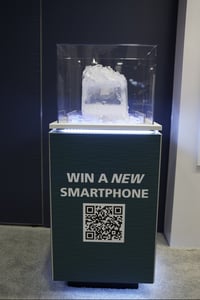 In her day to day job, part of Molly's responsibilities is coordinating Public Relations activities, so she hit the ground running on Day 1 with lots of traditional PR work, like facilitating press appointments, and some non-traditional PR work, like managing our Ice Melt Challenge!
On top of that, she also worked the Welcome desk, chatting with visitors about our booth and brands, helped to make sure the Speaker Series ran smoothly and on time, and even managed to grab lunch late in the afternoon.
Here are some quotes from her as the day went on:
"All of us have been pulled in a million directions!"
"Tomorrow should be a tad slower."
"Could I remember to film horizontal once?!"
Day 2: Wednesday, February 9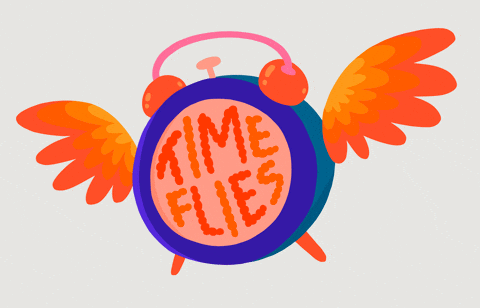 Turns out, it's pretty difficult to keep up with capturing content when you're working a booth. From what I was hearing from Molly and the rest of the team at IBS, the booth was jam-packed with activity. We had our second day of Speaker Series talks running throughout the day and a heated internal competition as to when the phone was going to melt out of the block.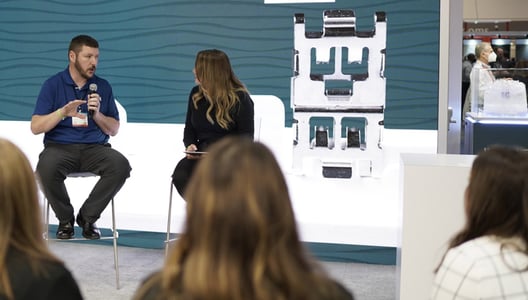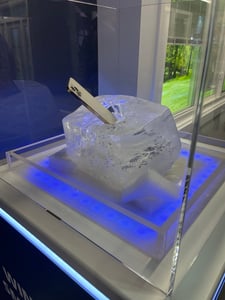 Then, late(r) Wednesday night:

Day 3: Thursday, February 10
The third day of IBS tends to be a little slower as people start packing to catch flights back home. After a busy week, some of the people at our booth took advantage of the lulls in foot traffic to do some walking around the show floor themselves.
Molly did help to close out the Ice Melt Challenge (pictured here with the lucky winner!)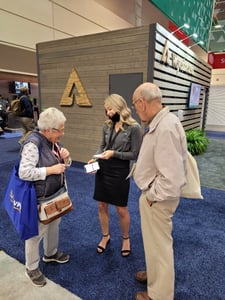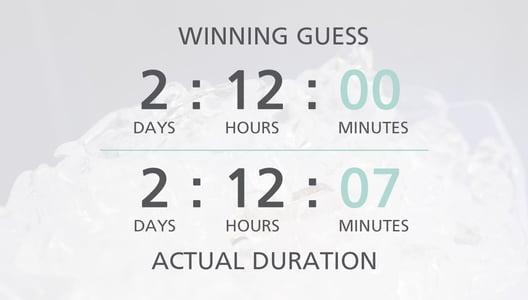 Closing Thoughts
I asked Molly to reflect on her first tradeshow at ODL:
"Employees all over the globe joined together over the last several days, weeks, and even years to plan for this one week. To see it all come together so beautifully was exciting! We were busy and we may be tired, but the time spent at IBS and the conversations had are invaluable."
While anyone at ODL involved with the planning for this year's IBS will say that it was stressful at times, the whole team is feeling the satisfaction of a job well done today. Thank you to Molly and the rest of the massive crew that worked to make this happen—we've got a lot to live up to next year!
Author: Serena Bonarski, Digital Marketing Manager